Regular price
Sale price
€33,90 EUR
Unit price
per
Sale
Sold out
MINIMUM ORDER €30
A LINE DESIGNED FOR THE LITTLE ONES .
Made with delicate organic ingredients and with 100% Italian pure rice starch. Rice starch has anti-inflammatory, cleansing and moisturizing properties and can prove to be a great ally of the skin, especially for children. It is soothing, emollient and refreshing.
PURE RICE STARCH IN CANNOLI (250g)
It is a natural product for the well-being of the skin. Dissolved in bath water, it helps keep the skin of the whole body soft and velvety. Promotes soothing, refreshing and calming properties; it is ideal for sensitive and delicate skins, especially those of newborns, children and the elderly. Due to its absorbent properties, it is particularly indicated in the hot season, in the presence of redness and irritation from sweat (sweat).
Rice starch is pure, high quality and 100% Italian
DELICATE BATH WITH PURE RICE STARCH (500ml)
The high quality raw materials of natural origin, Rice Starch, Green Tea and Chamomile, give a gentle soothing, emollient and refreshing action, helping to keep the skin soft and velvety. It also helps to normalize skin redness, respecting skin balance.
Dermatologically tested and at pH 5.5 – ICEA Eco Bio Cosmetics certified perfume
FIRST SHAMPOO WITH PURE RICE STARCH (250ml)
It has been formulated to gently cleanse the hair, nourishing it, rebalancing it and giving it more strength. Rice starch, aloe vera and chamomile are active ingredients that give a gentle soothing and relaxing action, helping to maintain skin balance. Contains non-aggressive washing principles and raw materials of natural origin with a high degree of tolerability.
Dermatologically tested and at pH 5.5 – ICEA Eco Bio Cosmetics certified perfume
PURE RICE STARCH BODY CREAM (200ml)
It is a fluid emulsion based on precious ingredients from natural sources, ideal for moisturizing the delicate skin of children and babies. Calendula has important emollient and protective properties; Chamomile has an anti-inflammatory and anti-allergic action while Olive Oil hydrates and nourishes the skin optimally. The combination of these extracts, together with Rice Starch, performs soothing and calming functions on all skin types.
Dermatologically Tested - Safety tested in vitro - EcoBio Perfume
Shipping

Free shipping over €30 spent
MINIMUM ORDER €30
Share
View full details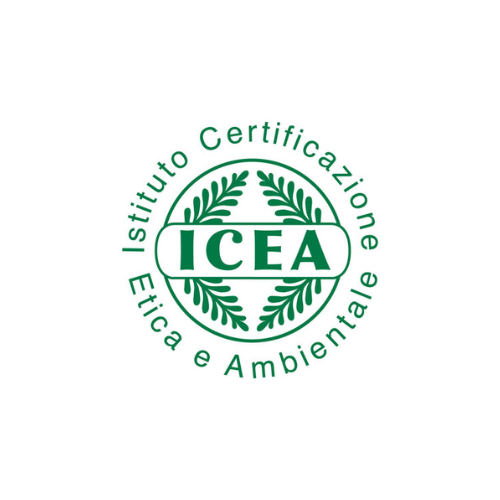 WE ARE PROUD TO REMIND YOU THAT...
Bios&Derma has the Eco Bio Cosmetics disciplinary compliance certificate from the Institute for Ethical and Environmental Certification (ICEA), an institute that selects companies that carry out their business with respect for people and the environment .
Find out more